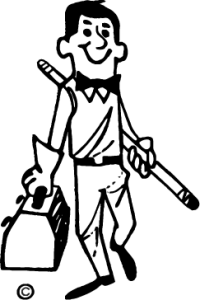 Looking for a Montclair Plumber?
Do you need a local plumber?
Ray May Plumbing – Montclair's Choice Since 1961!
If you own a home or business in Montclair, CA, Ray May Plumbing provides residential and commercial Plumbers in Montclair.
Ray May Plumbing provides you with experienced answers and affordable solutions to 
any of your plumbing problems
. Family owned and operated; we have been located in Montclair
, CA,
since 1961
; we offer professional and timely plumbing service. Choose us for fast, professional, and affordable plumbing repair. Our professional plumbers are experienced and able to solve all of your plumbing problems. We are available to address any of your plumbing needs. When your drain becomes slow, your garbage disposal quits, the toilet won't stop running, or you notice something different about your plumbing, call us immediately.
There is no need for you to take a cold shower; call us to take care of your water heater!
Plumbing Services offered by Ray May Plumbing
Plumbing: we can perform backflow testing and repair or replacement all types of leaks, toilets, faucets, water heaters gas or electric, drain, and sewer pipes, garbage disposals, freshwater pipes, re-circulating pumps, well pumps, gas lines, and earthquake valves.
Sewer and Drain: video inspection, pipe root clearing, hydro jetting, drain line stoppages, roof drains, and clean-outs.
Conventional Trenchless Technologies: Sump pumps, ejector pumps, lawn & area drains, floor drains, and locating pipes or septic tanks.